International Wing Chun Spring Seminar - Rijeka, Croatia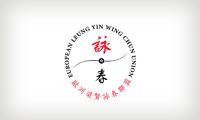 This spring experience the unique blend of the Mediterranean climate, gastronomy and kung fu.
The seminar includes free introductory lecture, twelve hours of intensive training, first-class accommodation in the downtown of Rijeka, the beautiful town on the Adriatic coast and many more.
The package includes accommodation in double room, half board (rich buffet breakfast and buffet dinner) and tuition fee.
For more information about the program and prices find out on official Facebook page of event
https://www.facebook.com/InternationalWingChunSpringSeminar
Contact us at
zoran.pap@wingchun.hr